Are you trying to come up with product ideas to start a small business? Then you'll love these business journal prompts which are great for brainstorming.
Product inspiration is a super fun topic to journal about. Whether you will be selling on your own website, Amazon, Etsy, or wherever, these product idea journal prompts are designed to get the business ideas flowing. A PDF printable journal prompts list is included so you can write and brainstorm your business ideas whenever you want.
**This post contains affiliate links, meaning I may receive a small commission at no additional cost to you for products you purchase via this website. For more information click here**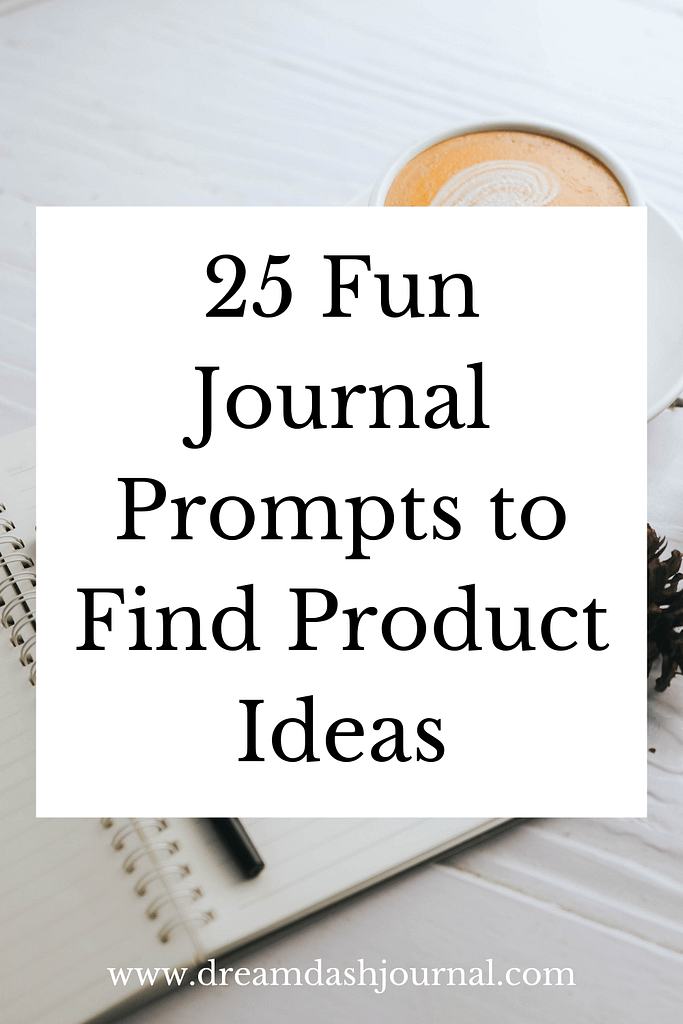 You may be thinking: These journal prompts sounds fun, but I don't know. Can I just… invent a product? And actually sell it?
Sure you can! And you don't have to reinvent the wheel, either. I designed my first product, a journal in early 2018. I had my journals made in China and shipped directly to Amazon's fulfillment center. Amazon packages and ships them for me. Read all about how I did it:
How I Designed My First Product, Had it Made in China, and Started Selling on Amazon
I also started an Etsy store in 2019 where I sell printable art. And another Etsy shop for t-shirts in 2022. And in 2023 published a book on journaling. Furthermore, I sell ad space on this blog. (The blog itself is an entertainment and informational product.)
I'm telling you this because you too can take your idea all the way to completion. You can start your blog or online shop. You can create your product.
So, for this journaling exercise, we will be considering product creation from different and unusual starting points.
First and foremost, these product idea journal prompts are meant to be fun. They are for opening your mind to business ideas via brainstorming. These journaling prompts are designed to help coax brilliant ideas out of the invisible realm and into your journal for safekeeping and development. You may or may not come up with a product you want to pursue, but you will have fun at the very least. The more you journal your product or business ideas, the more ideas come your way.
You may have to do some research to answer all these prompts. Here we go!
25 Journal Prompts for Product Ideas to Sell
10 Things that can be made 100% biodegradable. Example: Pacifiers, (babies lose them all the time!)
10 Things that are ugly but could be far more attractive. Example: Tarps. Could they not have polka dots or a pineapple print?
15 Reflective things. Example: Compact mirrors, crystals, sunglasses.
25 Things that begin with a certain letter. Let's try the letter J. Just to be random.
5 Of your biggest wardrobe dilemmas. This is how shapewear came about.
10 Unusual spices and 10 ancient recipes they are used in.
20 Things that make noise when you tap it. Example: A metal lunchbox.
15 Things that tend to break a lot.
15 Pet items.
15 Water toys.
20 Items that are made from paper.
15 Lawn items.
5 Top sellers of 5 stores that have gone out of business.
25 Things that make people laugh. Example: Mullet wigs.
15 Fashion trends or items you almost like and would actually love if they were just a bit different.
5 Of your favorite "Today's Deals" on Amazon.
5 Digital products.
5 Kitchen tools you wish existed. Example- An electric can opener that plays music. A refrigerator magnet that dispenses mints or gum.
5 Books you could write. Consider all genres.
15 Items smaller than a deck of cards.
10 Things you enjoy photographing.
15 Costumes. Example: Medieval clothing.
5 Things that get both cold and hot.
5 Things that smell terrible but shouldn't have to. Example: Nail polish remover.
15 Things that could have embellishments added such as tassels or sequins. Example: Beach Umbrellas.
Journal Prompts for Product Ideas PDF
PDF printable business journal prompts for product ideas.
Please have fun journaling these ideas! Feel free to share with a friend.
If you enjoyed these writing prompts, check out my book on Amazon!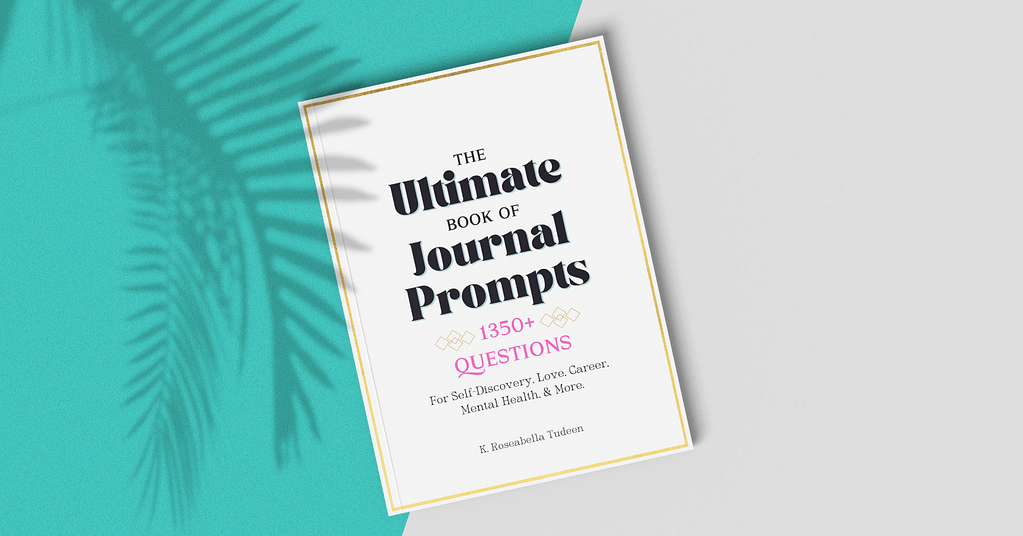 Concluding thoughts
I hope you loved these product idea journal prompts!
If you come up with anything fantastic, please let me know! And if you want to take on and develop my idea for a refrigerator magnet that dispenses mints or gum, please give me a shout-out when the product is complete! I hope you enjoyed this journaling exercise for product ideas to sell!
You may also like:
How to Write Your First Blog Post in 9 Steps- Including a Snack Break!
10 Unusual Journal Prompts to Spark Creativity For Writers.
How to Start a Personal Journal For Beginners {With Easy Journal Prompts!}
100 Magical Journal Prompts for Inspiration